Jeffrey A. Kleim. Ph.D.
Associate Professor, Arizona State University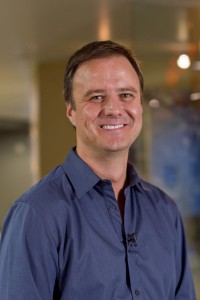 Jeffrey A. Kleim. Ph.D. received his B.A. in Psychology (Honors) from Nipissing University in 1992. He then joined the Ph.D. program at University of Illinois, where he did his graduate work with William T. Greenough. He was a CIHR fellow during his post doctoral training in neurophysiology at Kansas University Medical Center, in the laboratory of Randolph J Nudo. In 1998, he joined the faculty at the Canadian Center For Behavioral Neuroscience in Lethbridge Alberta. After a research fellowship at the UC Irvine Medical center in 2004, he joined the Department of Neuroscience at the University of Florida's McKnight Brain Institute and the Brain Rehabilitation Research Center at the Gainesville VA hospital. In 2011 he joined the School Of Biological and Health Systems Engineering at Arizona State University. He serves on the editorial advisory boards for the Journal of Neurorehabilitaiton and Neural Repair and the Journal Of Physical Therapy. Dr. Kleim's research centers on the developing adjuvant therapies to promote cortical plasticity and enhance motor recovery after stroke.